Free windows movie maker and slideshow maker
FilmForth is a powerful and intuitive editor that allows users to edit movies from photos and video clips, with added audio soundtracks and professional-looking transitions between scenes. Compatible with Windows 10 or higher, FilmForth was released by IOForth in February 2020.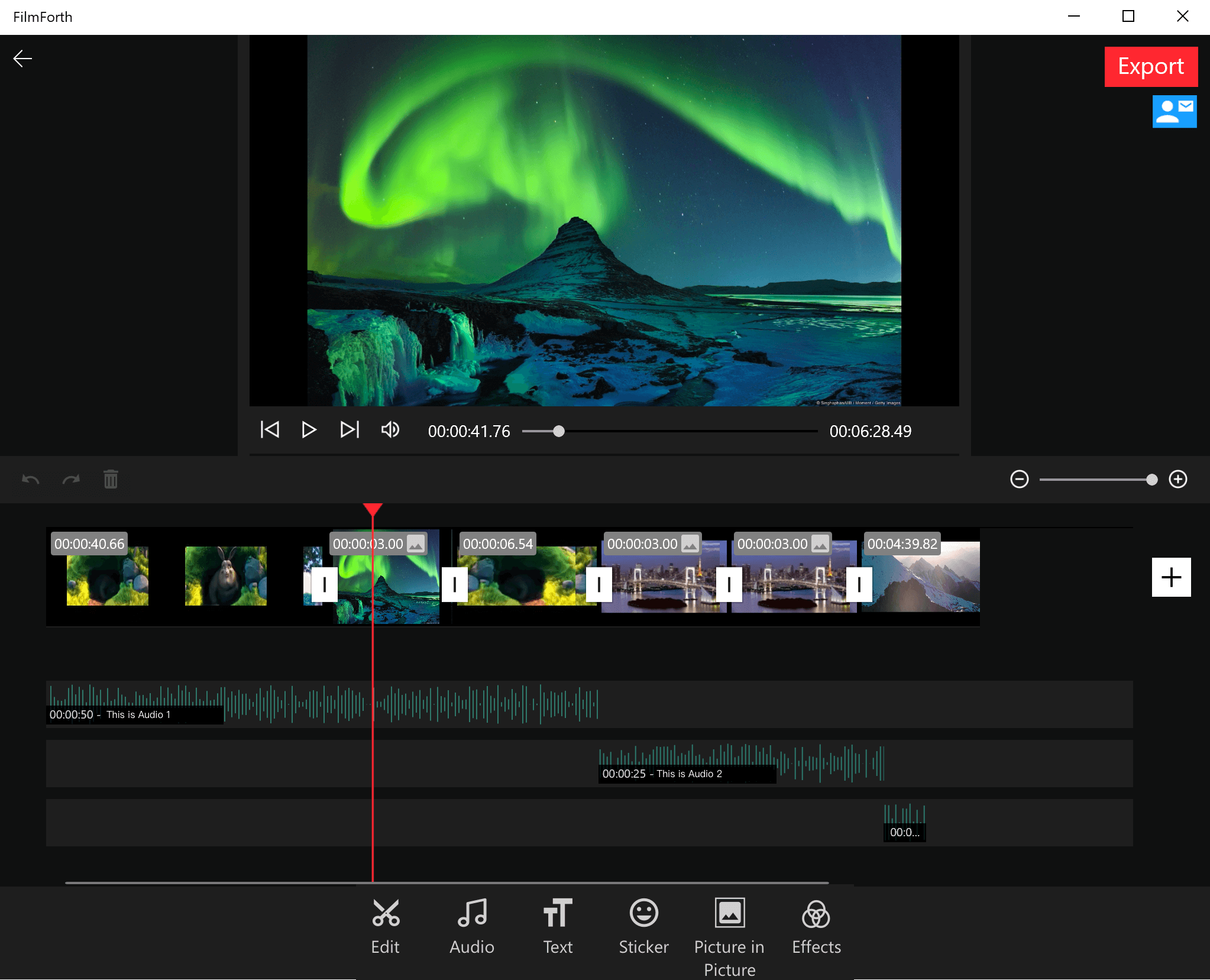 Make movies from video clips and photos
Join and combine video clips
Support many media formats
Support Transition effects
HD video qualit & no watermark
Packed with all the 

features

 you need
free windows movie maker and slideshow maker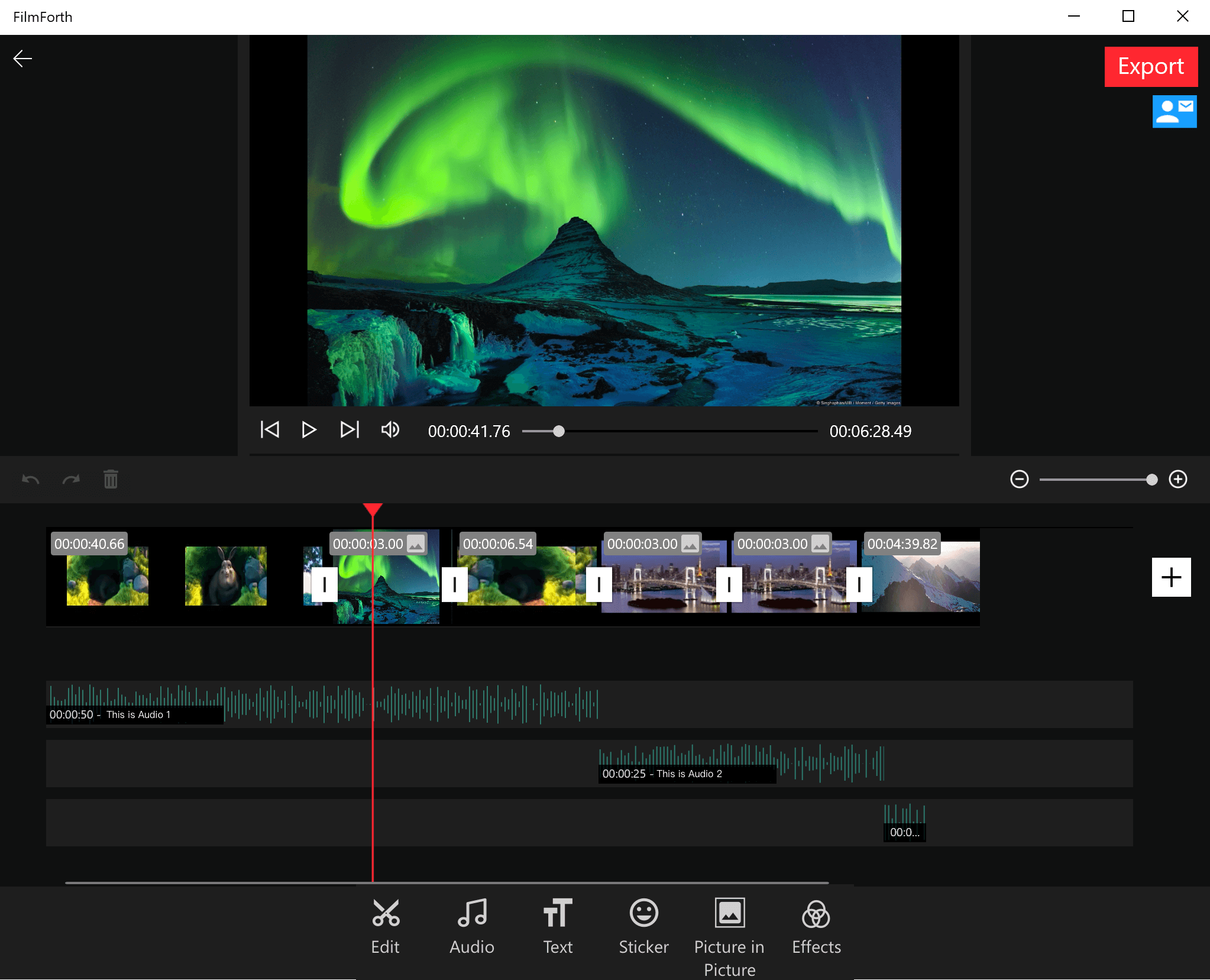 Trim, Split and Combine videos
Since it's non-linear, different sizes and formats of elements can be placed on a timeline out of sequence. This set up lends itself to experimenting with different scene orders, parameters, shapes and positions. You can compare scenes side-by-side, trim and crop different sized elements, and mix and match scenes from different batches of footage.
Add Audio
Changing the look of your video images and transitioning from one scene to the next is especially easy with FilmForth. Whether you want to uniformly color correct your video for continuity, or play around with pre-set filters and special effects, it can be accomplished with speed and precision. And you can control the pace of your video with the standard array of dissolves, fades and jump cuts between shots and scenes. This can really take your video-making to the next level, making scenes look professionally edited, whether they are fast-paced or slow-mo.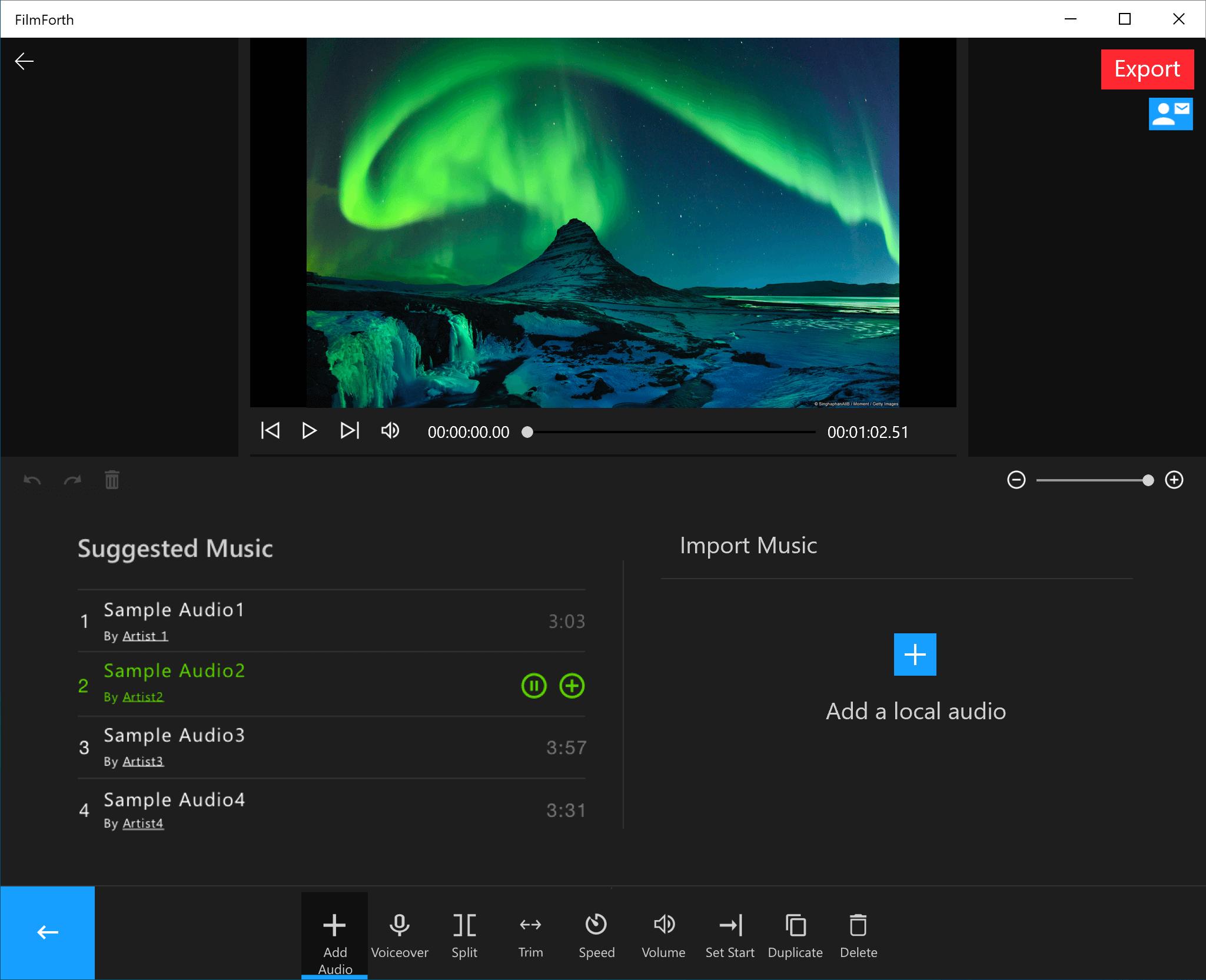 Video transitions
Nothing turns video footage into a real movie like adding audio. FilmForth allows you to adjust synced sound and dialogue, to uniform audio levels. Or add pre-recorded music from your online music library to make your video really soar. Simply add it to the timeline and see how a soundtrack can convey mood, tempo, additional information, or even a subtle meta-narrative.
Push the limits of your imagination with FilmForth
The best way to indulge an interest in movie-making is to dive right in. That's what really makes apps like FilmForth so valuable — there are few barriers to using them right from the download. Even Windows users who are completely new to video editing can push the limits of their imagination with FilmForth. It's free to download. So try it out today, and see how much fun and effective creating original video content can be.
© FilmForth 2020 - 2021. All Rights Reserved