How to Make Video Transitions in Windows 10
To make your video look more professional, you'll need to add transitions to shift from one scene to the other naturally. But how can you do that in Windows 10? Well, that's what I'm going to show you today!
What is a Video Transition Effect?
A transition effect is a post-production technique used in film or video editing to connect a clip or scene to the next. Without it, your video will look jumpy and amateurish, rather than smooth and professional.
But what is a slide? Well, a slide is something that takes place on your editing timeline. It could be an image or a video clip. These slides are displayed one after the other in your timeline, so your goal when editing a video should be to make the transition from one slide to the next as smooth as possible.
Here's an example of a transition effect made with Film Forth: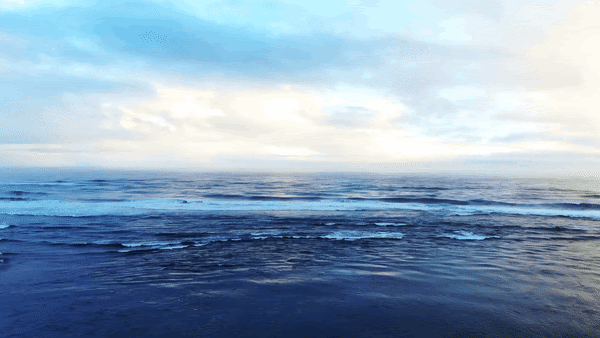 With that in mind, let's start with the tutorial…
How to Add Transition Effects to Your Video
Step 1 – Pick Your Video Editing Software
With so many editing apps available on the market, you're probably wondering what would be the ideal tool for the job.
Well, for this tutorial, we're going to use FilmForth, a free video editor that is simple to use and navigate (even if you have no previous experience with editing apps).
And the best part? Unlike the rest of the editors available on the market, it's watermark-free! Meaning that once you've finished editing your video, you can save it and watch it without an annoying watermark.
To download Film Forth, simply click the image below to get it directly from the Microsoft Store. 
 As a side note, if you're looking for a good video editor that includes transitions, but for Mac, I'd recommend iMovie. If you're on mobile, then Inshot is what I'd recommend, a photos app that also has video editing and is available for both Android and iOS.
Step 2 – Create A New Project
Once FilmForth is installed, simply launch the app and click on "New Project" as shown below.
A window titled "Create a New Project" will appear. You can leave everything by default or change the fields you wish to. As you can see, I changed the project name to "VideoTransition."
Once you've finished editing them, simply click on "Create" as shown below.
Step 3 – Upload Your Video Content
For this step, you'll add the video clips you wish to edit in Film Forth.
Remember, you can make a transition between two different clips, but you can also cut a clip in different parts and make a transition between each of those parts. The decision is up to you.
Once your project has been created, you'll have to add the files into your project by clicking the "+" button, as shown below.


You can add as many files as you wish, and for this tutorial we'll be adding two different clips. I'd recommend sticking to one or two for this tutorial. This depends on whether you want to want to make a transition between two parts of the same clip, or if you're going to make a transition between two different clips.
Step 4 – Determine Where To Apply A Video Transition
You have two options here. If you wish to apply a transition between two different video files, I'll explain how to do it in the next step.
But if you wish to add a transition using only one file, then you'll need to split it. To do so, start by positioning where you want to make the cut.
For example, in this case we're going to make a cut in the middle of the video. So I'll position there as shown below.
Then, go into Edit, and click on "Split"
If you've done it correctly, your video in the timeline will now be split and have a square between the two parts of it, and it should look like this:
As you can see, it's now divided by 2!
Take into account that you can split your files as many times as you need, in any place you wish to. You just need to position the red marker where you want to make another cut, and click on "Split" again… simple as that.
Step 5 – Pick & Insert Your Video Transition
Now that your video files are ready, it's time to make the transition!
Simply click the white square that is located between your clips, as shown below.
Once you've done so, a new window will appear. You'll need to select the type of transition you wish to add, along with the duration. For this example, I'm going to choose the "Move Left" transition, and a transition duration of 0.4, as shown below.
Take into account that at the moment FilmForth only has 4 types of transition effects available, but that'll change in the future as we continue updating the app and bringing you new features!
Once you've selected the type of transition and its duration, simply click the blue button arrow that's located on the bottom left to go back to the timeline, and your video clips will now have a transition!
Finally, it's worth mentioning that if you change your opinion and you wish to change the transition and its duration again, you can do so by simply clicking again on the square that's between the clips.
Step 6 — Save & Export
For the final step, we're going to convert your project into an actual video (mp4 in this case), so you can view, upload and share it.
So, when you've finished applying a transition, simply click on "Save Video," select the folder where you wish for it to be saved, and that's it!
Once you click on "Save" your movie will start exporting. Take into account that depending on its duration, you might need to wait a few minutes for this process to finish.
That's it, your video is now ready. That's how easy it is to apply a video transition with FilmForth.
Now you're ready to share and upload your video! But before you do so, I'd recommend experimenting with FilmForth and applying some filters and effects. You can view all of the editing options available on FilmForth under the "Edit" button
Plus, you can also add music to it by clicking the "Audio" button.
Video Transition Tips to Keep In Mind
If you don't know where and how to apply transitions, you may end up overdoing them. A mistake that will make you look like an amateur video editor.
So, here are some tips to help you decide where and how to apply them to achieve a professional look for your videos.
Keep It Simple
Unless you're creating a Hollywood hit, you should stick to simplicity. In the end, a video is a way to give your message the highest impact possible, so you need to avoid distracting the viewer with flashy transition effects.
Plus, you generally don't want people to notice your transitions as something that stands out. Ideally, they should flow with the rest of your footage
Therefore, sticking to simple transition types like a fade to black or a cross dissolve should get the job done well for most of your projects.
Consistency is Key
There are many types of transition effects, but that doesn't mean you need to use all of them for your video.
Make sure to be consistent when editing videos and stick to maximum two types of transition per video, to avoid confusing your audience.
Plus, using a different transition for every different scene is a common amateur mistake, so avoid it at all costs.
Again, video transitions are not meant to stand out, but to help make the video flow smoothly.
Avoid Overuse
For your video to look good and professional you'll need to add transition effects.
Just don't be that person that adds flashy transitions to every new section of video. There is definitely a limit to how many you add.
Ideally, you should focus on using a few key transitions per video and the viewer should not even notice them.
Stick to Using Transitions When:
Changing from one setting to another
Highlighting a change of direction or mood
Creating a speed loop to visualize a lasting process
The key to great transitions is to time your video edits well. Stick to using your transitions at the end of paragraphs, sentences, or sections and avoid using them mid-sentence.
Keep It Smooth
This goes along with the first point. You see, when applying a transition, you need to make everything seem smooth and natural, not forced.
By keeping each transition smooth, your video won't look jumpy, but polished. Doing so will help your viewers concentrate on the message you are trying to get across, rather than on who edited the video or the different types of effects you can see on it.
Applying Transitions FAQ's
What transitions are included in Film Forth?
At the moment, our video editor only offers four. But that's something we're working on and planning to update soon. So expect more of them to come in future updates!
At the moment, FilmForth transitions are movement-based, meaning that if you have two video clips, your first clip will either move to the left, top, right or bottom to allow the next clip to appear. But we're currently working on adding new versions, such as fade to black, crossfade, dissolve, and more.
Can I use Windows Movie Maker to make a video transition?
This is a question many people probably have, seeing that Movie Maker used to be a really popular tool for video editing (especially for beginners) back in the day, but it was removed and discontinued at the start of 2017, and it's no longer available for Windows 10.
Another question people ask me is if they can use Youtube to edit their video and add a transition, and the answer is also negative. Youtube removed their editing toolset a few years ago, which means that if you wish to upload a video to Youtube, you should edit it before doing so.
That's one of the main reasons I decided to create FilmForth since I wanted to give people a free editor of videos that would be simple to use and easy to work with (like Movie Maker used to be)… So why don't you give it a try? I'm sure you'll like it!
Can I make "professional" transitions with Film Forth?
If by professional you mean the type of flashy transitions you'll see on certain videos made by filmmakers; then the answer is no.
FilmForth is a tool aimed at beginners and people who wish to edit their videos with simplicity, without giving them a lot of flashy effects. If what you're looking for is a video editor that will allow you to make those kinds of things, then I'd recommend Adobe After Effects or DaVinci Resolve.
But be aware, unlike FilmForth, those editors are not simple to use. They have a higher learning curve, so it will take you a lot of time to understand how to use and operate them.
Are transition effects free in Film Forth?
Yes! Unlike other video editors that will charge you for using certain features, all transitions, filters, and other types of effects are free in FilmForth, and we plan on them to continue being that way.
Ready to download it? You can do so by clicking below 👇🏼
 I hope you liked this tutorial on how to make a transition using the FilmForth video editor!
If you want more tips to help you take your videos to the next level, please visit our other articles where I go into detail about the different things you can accomplish with the Film Forth video editor, such as applying filters, rotating videos, and more.
In case you have any questions don't hesitate to reach out in the comments! Also, let us know what type of transition you'd like to see implemented into FilmForth.
Start Creating Breathtaking Videos with FilmForth
FilmForth is free to download. So try it out today, and see how much fun and effective creating original video content can be.