5 Best Free Online Text to Speech with Unlimited Mp3 Download
Summary :
Read this post to learn about the top5 free online TTS tools that provide unlimited MP3 downloads. Get insights into their features, benefits, and limitations to choose the one that suits your needs.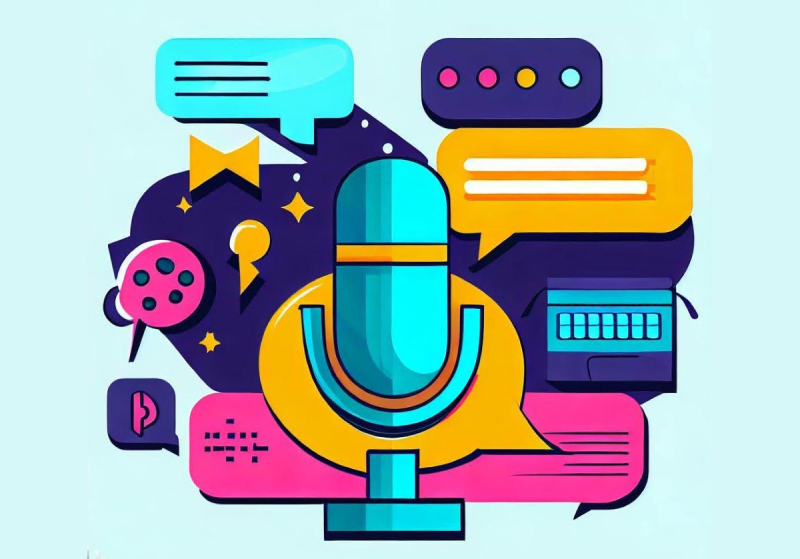 Text to Speech Free Online
Content Table
You probably haven't noticed, Text-to-Speech Converters are all over the internet nowadays. You may encounter Text-to-Speech algorithms when you watch your amusing TikTok videos or play YouTube.
Text-to-Speech (or TTS for short) algorithms convert human-readable texts into audible form. TTS has applications in assistive technology, entertainment, business, and education, to name a few. It can enhance user experience, serving its users by preventing them from resource-intensive text reading.
Computers made Text-to-Speech possible through data gathering and speech synthesis. However, the advent of AI and deep learning brought it to a more sophisticated level. Several apps are now available, giving astounding results. Here, you'll learn the five best free online text-to-speech with unlimited MP3 downloads.
How to Choose A Free Online Text-to-Speech Tool?
Finding the right text-to-speech tool depends entirely on your preference. Would you like several choices of voiceovers, or are you more keen on the quality of the generated speech? Are you always in a hurry and want to access speed reading easily? Or are you working on a translation service and need several languages with the correct accent read coherently?
Whatever choice you have, you can access these free online text-to-speech converters in a web browser, as an extension for other applications, or even as a downloadable app that you can install on your desktop or mobile. What's important is the comfort and ease of using it to avoid disrupting your enhanced user experience.
Top 5 Free Online TTS Tools with Unlimited Mp3 Download
1. TextMagic
TextMagic is a free online Text-to-Speech Converter. Go to their website to access their service. You'll be able to choose several voices from different genders and nationalities. Additionally, you can select the speed of how your text is narrated through the drop-down menu, which is perfect for people on the go. Click Download MP3 to download the speech to MP3 format.
However, you're limited to copying and pasting 2500 text characters through a text field or uploading them through a text file. It's also hard to register for specific countries in other regions. With this, you'll have to repeatedly enter a captcha to ensure the TextMagic team that you're not a bot.
PROS:
Easy to access via a web browser.
Simple navigation.
Different voices with different nationalities.
Different voice speeds
CONS:
Registering is limited to certain regions
A captcha is required if you're not registered.
You are limited to converting 2500 characters of free text.
You are limited to converting text files.
2. TTS Tool
TTS Tool is a simple Text-to-Speech Converter without fancy menus or tool buttons. First, choose a text-to-speech provider such as Amazon or Microsoft, then select your language. After that, the TTS tool immediately brings you to the text entry box.
There are a few voiceover choices, and you can choose any gender. You can pick the volume, narration rate, and voice pitch through simple drop-down menus. Additionally, you can specify a pause at the beginning of the narration.
Press the download button on the upper right to download your speech as MP3.
PROS:
Very simple to use.
You can specify the volume, rate, and pitch of your voice.
Easy MP3 download through the download button.
There is no need to register or do a captcha. Conversions are fast.
CONS:
Fewer voices to choose from compared to other text-to-speech converters.
No upload file capability.
It has a 10000 characters limit.
3. TikTok text to speech
As you've guessed, TikTok text-to-speech was made to be partnered with the ever-popular TikTok app. Use this converter if you want voices with a lively feeling that sounds like what you have in TikTok. You'll find the famous lady voice that everybody loves on the mentioned app.
It's easy to use this converter. Go to the converter page, enter your text, choose a language and voiceover, then hit Play or Generate. If you want your voice in MP3 format, click Download. However, downloading requires you to have a quick sign-up to their service.
PROS:
Super easy to use.
It Includes the famous lady voice from the TikTok app.
It Includes an MP3 download.
CONS:
Requires you to sign-up to download MP3 files.
Few voiceover voices.
4. FlexClip
Get FlexClip If you want a free video editor with your text-to-speech converter. FlexClip is one of those few all-in-one video content creation tools that can save your generated voices in MP3 for free.
FlexClip has a professionally made GUI, even if you're in free mode. You can also access everything on the web without mandatory software installation. The desktop version is optional.
To use FlexClip, go to their website and choose Media. Click the Text to Speech icon to read your text. After that, click Save to Media to download your Audio as MP3.
PROS:
Text-to-speech generation is entirely free.
Download your generated audio as MP3 without paying anything.
Professional-looking GUI.
CONS:
Switch to a paid plan to get the most out of the AI voices.
5. VoiceMaker
Voice Maker is an easy-to-use web-based text-to-speech converter. It has a simple layout that will surely appeal to most of you. Type your text inside the box, then hit Convert to Speech. Click Download MP3 when you're happy with the conversion.
VoiceMaker has several options to choose from. You can select different audio settings and formats. There are also voice settings to increase or decrease your speech speed or volume. Additionally, you can add effects and emotions to your voice, such as friendly, angry, emphatic, newscaster, and customer support, to name a few. However, some of these options require you to have a paid plan.
PROS:
Simple Interface, easy to use.
No need to register to use the free service.
Different Audio formats.
Additional settings for voiceovers.
CONS:
Only 250 characters maximum per conversion.
VoiceMaker can unlock many options, but you must choose the paid option.
Conclusion
The article has discussed the five best free online text-to-speech with unlimited MP3 downloads. Choose the one that suits your needs. If you want a quick and straightforward conversion, go for the converters with simple interfaces, as they're easier to work with. You can have more options if you go for paid plans. These may include more emotions and customizations to your voices.