Top 5 Best Free Game Recorders for Low-end PC [No Watermark]
Summary :
Enhance your game recording experience on low-end Windows computers with our hand-picked top 5 free game recording software.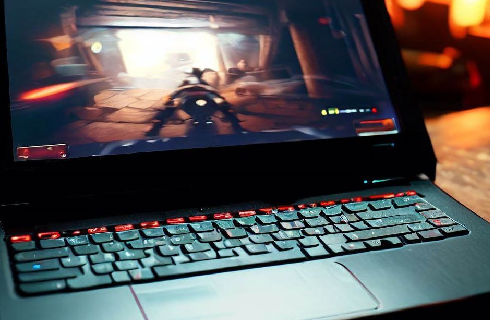 Table of Content
Are you in search of a dependable, free game recorder? As a gaming enthusiast, having the ability to record your gameplay can be invaluable, particularly when you wish to relive those thrilling moments or share your experiences with friends. Game recorders are also an essential tool for sharing gameplay with a broader audience, such as your followers on platforms like YouTube.
Don't Miss: Top 20+ Websites to Download Free PC Games
Notably, gamers use a variety of PCs, and not all are high-end models. Some rely on low-spec machines that, despite their limitations, can still deliver enjoyable gameplay. This article will guide you through the top 5 best free game recorders for low-end Windows PCs with no watermark inserted. Let's dive in
5 Best Free Game Recording Software for Low-end PC
When choosing a game recording software, there are numerous factors you must consider. For instance, does the game recording software include a watermark in the recorded output? Is it free to use?
There are different game recording tools you can find and use online. However, our focus today is on those that are freely available for PC, have no watermark, and work with low-end PCs, such as Windows 7, to let you record the screen with audio.
Here are our top 5 best free game recorders for low-end PCs. Take a look!
1. OBS Studio
First on our list is the OBS Studio. It is a free and open-source video recording software that supports different applications, including video-conferencing apps, streaming apps, games, etc.
OBS Studio stands out as a reliable game recorder and video editing tool. It gets better as it lets you record your games without any watermark in the output video. Moreover, it offers high-performance and real-time video recording tools. Besides, it enables you to create various scenes from different sources.
With the different scenes offered by OBS Studio, you can capture your gaming experience from different sources, including browsers and gaming apps. Whether using a low-end or high-end PC, OBS Studio is a reliable and free option.
2. Xbox Game Bar
If using Windows 10/11, you can enjoy the free Xbox Game Bar that lets you spice your gaming by capturing the different scenes. Xbox Game Bar is easily customizable and appears as a game overlay.
You can open the Xbox Game Bar by pressing Win + G or searching for it from the installed apps. Once it opens, you can utilize the widgets it offers to comfortably capture the screen when gaming.
You can also utilize it to capture external audio. However, it only lets you record one window panel at a go. Nonetheless, it's a reliable free game recorder, and you can check out how to use Xbox Game Bar to get comfortable with it.
3. RecForth
RecForth is an intuitive and easy-to-use screen recorder available on Windows 10/11, designed to support video makers, including gamers. You can utilize RecForth to record a given area, the entire window, or a separate window on your PC.
With RecForth, you can customize different items, including framerate and resolution, to align with your video recording preference. RecForth will record your Windows screen and capture the audio from your microphone or the selected computer audio.
4. Free Cam
Free Cam is a free screen recorder that lets you record your screen by capturing a single window, a particular area, or the entire screen. Moreover, it supports recording your voice through your microphone while filtering background noises to give you the best experience.
Once you download and install Free Cam on your PC, you can start recording your game by clicking the "New Recording" button. Next, select what section of your screen to record and click the red button to start and stop the recording. The recorded video won't have a watermark; you can immediately upload it to YouTube.
5. VLC
Last on our list of the top free game recording tools for low-end Windows computers is VLC. It supports different Windows PCs, from Windows XP SP3 to the last version of Windows 11. VLC comes pre-installed, and aside from using it as your media player, you can use it as a free game recording software for your computer.
Open VLC and click the "media" option at the top left side of its toolbar. From the menu option, click the "Convert/Save" then select the option for "Desktop" by clicking the "Capture Device" section. Set the different recording options, such as the frame rate, then tap the "Convert/Save" option to select the destination of the recorded output. Lastly, click the "Start" button.
How to Record GamePlay on Low-End PC
Above, we have already recommended some free game video recording tools for low-end Windows computers. Below, we will take RecForth as an example to explain how to record, as well as some points to note.
Here are the quick steps to use RecForth to record games on your Windows computer.
Step 1. Install RecForth Recorder
RecForth is available on your Microsoft Store. So, on your PC, open Microsoft Store, search for RecForth, and install it.
Step 2. Setup RecForth
Open the installed RecForth and set the recording mode you wish to use. Open your game and start it. Once ready, start recording by clicking the red record button.
Step 3. Save the Recorded Video
Once satisfied with the recording, click the red button again to stop and save it. You can access the saved video, edit it, and utilize it for your goals.
How to Maximize Gameplay and Recording Efficiency on Low-End PCs
Naturally, achieving a smooth gaming experience while simultaneously recording on a low-end computer presents a significant challenge. Therefore, if you aspire to record gameplay, you must be adequately prepared. You might consider employing the strategies discussed earlier to enhance both your gaming and recording experience.
1. Accept the Reality
Let's face it; a low-end PC doesn't have the best gaming and video recording capability. Thus, before recording your games, understand that you can't get the best of everything. For instance, you will get lower-quality settings and resolutions due to hardware incompatibility. Once you understand and accept this reality, you can use a video game recorder.
2. Use Lower Graphics
You can't compromise the hardware capabilities of your low-end PC when recording your games. Thus, don't go for higher graphics. Instead, use lower graphics when recording to get the best value for the low resolution without affecting your PC's performance.
Alternatively, you can go for software solutions. For instance, Nvidia keeps advancing to ensure games can comfortably utilize games on their hardware. It achieves this by offering different cards to support gaming at a lower resolution and lower CPU/GPU costs.
With such software solutions, you will comfortably game and record your gaming experience even when utilizing a low-end PC.
3. Stream Online Instead
When using Pc-installed games, more resources are required, and you may not get the best due to hardware compatibility for low-end PCs. A solution is to play the games online instead. That way, you won't compromise on your hardware. Provided you have a stable internet connection, playing games online is an ideal option when you want to record the gaming sessions.
FAQs
1. Which Popular Games Work on Low-End PCs?
There are a couple of games you can play on a low-end PC. Popular games include Hotline Miami, The Forest, Portal 2, Disco Elysium, Tomb Raider (2013), Loop Hero, Killer is Dead, etc. These games can be played on low-end PC such as Windows Vista, Windows 7, etc., without any error.
2. What Makes a Computer "Low-End"?
Any PC with weak hardware compatibility and performance is considered low-end. A low-end PC is categorized with low RAM, minimal processor, and a poor graphics card.
3. Is There a Way to Record the Last 10 Minutes on PC?
You can use the Xbox Game Bar to record the screen for the last 10 minutes. On the setting section of the Xbox Game Bar, you will see a shortcut to record the last 10 minutes. Click on it, then tap the save button. That's it!
Conclusion
Having a reliable way to record your gaming without a watermark is handy. This post has covered the top 5 best free game recorders for low-end PC that you should use. Try them out and settle on the most ideal one for your case. Have fun!