12 Best Voice-Over Software in 2023 [Free and Paid]
Summary :
This post contains 12 of the best voice-over software. To find the right option for you, check out the reviews and pros and cons!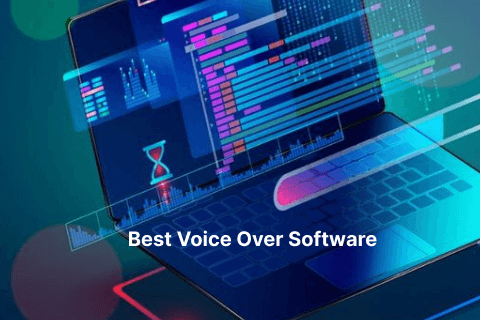 Voice Over Software
Google PDF Editor Add-ons
Voice-over software has become very important. Voiceover as a tool is not limited to high-end multi-screen editors. Video editing is becoming more common among aspiring content creators who make reels and shorts. Even for a personal affair, to edit your vacation clips, you will require good editing software that can copy a voice-over narration with funny dialogues that can be attached to clips. In this piece, we will look at some of the most known voice-over software of 2023.
Do not miss:12 Best Apps for Recording Video Lectures, 12 Best Music Recording Software in 2023, 10 Best Webcam Software Makes You Look Better
# 1. RecForth
RecForth is actually a screen recorder. But, the host of collective assets it has equipped itself with has led this software to become one of a kind even as a recorder. If the voice-over is playing internally not through any microphone that gets recorded through the record screen option. If you want to overlay another file you need to tap on the mic to record your voice. It's as simple as that.
Recforth's best is its amazing all-encompassing recording platform. It can record media visually, with audio input, and also camera input. This versatility of the product simply stands out, it also has a Film editor included called Film Forth. It is free of cost since its a freeware.
PROS
Come with other features like screen recording, and a web camera
Supports multiple layers of recording screen, input, and output visual audio systems
Available for free
CONS
Too many functions with very little niche quality. Nothing particular about voice-over
The very small initial interface
# 2. Adobe Audition
Audition is actually the best voice-over software there is. Audition has something called Text to speech editor, you can avail of this tool in two locations, one at the Multitrack editor and waveform view. There will be an empty space and you need to type in your dialogue that will be used as a text file and you will get a system-generated voice audio file.
The best thing about Adobe is its high-end technical prowess and its magical abilities as an efficient software able to engage in systems speech, isolation, inversion, and reversion of sound and accurate cleaning of noise, etc.
PROS
Includes text-to-speech translation
Supports high-end editing
Comes with podcast-making tools like noise reducer, isolation expert, voice/sound effects, voiceovers, etc.
CONS
High system requirements
Higher price point
# 3. Logic Pro
Logic Pro is the exact serious contender for Adobe Audition. It is the next big thing from Apple. Logic Pro is a multidimensional sound editor mixer that is packed with unlimited plugins with sound variegation. It enhances beat and supports three-dimensional sounds transiting to the Dolby Atmos technology. It also has tools and integrations that fuel editing and even songwriting tactics. In its vast array of server systems, this is Apple's best bet to put it forth with systems like Adobe which are pioneers in digital sound making.
There are so many bests in Logic Pro it becomes relatively uncountable to think. But it wins at the Dolby Atmos three-dimensional sound. Its vast array of editing tools will add layering effects to the sound style and structure. Last-minute changes can be done through spatial systems. You can get a Logic Pro free trial for 90 days. The voice-over recording software costs $199.99.
PROS
Dolby Atmos technology included
Massive plugin container
Has a Logical Remote that supports spatial editing
CONS
Only works on Mac
Comes with a hefty price
# 4. Audacity
Audacity is the most reliable free open-source software as far as editing is concerned. It's a recorder, mixer, and editor all in one. It supports transitioning to all types of sound media transformation. It has multiple channels of mixing and effects inclusion. Its supports 16, 24, and 32-bit sound resampling and dithering. Cut, copy, and paste are just normative changes that you can simply do with basic editing and key controls. It has LADSPA, LV2, Nyquist, VST, and Audio Unit effect plugins that can also be done with a simple text editor to include and exclude changes.
Audacity can be considered as best because of its ability to provide tools for editing and accomplishing a sound file altered with all those effects at no extra cost. As stated it's an open-source software capable to launch in Linux, making it compatible with Chrome OS automatically. It has both Mac OS and Windows versions.
PROS
Available for free
Great user interface
Supports multiple file transitions and placements on drive-through exports and imports
Magnetic, trackless timeline
Magnetic, trackless timeline
CONS
Falls short in front of the paid editors
# 5. Windows Sound Recorder
Windows Sound Recorder is a basic voice recorder that is pretty much simple to use. It is good for recording lectures, recording important pointers, and class sessions or presentations. It's good to revise your papers before submissions if you have kept a recorded file with you before going for presentations. It provides the output to an M4A file. Its interface is very easy to navigate. It includes 3-4 options where you can trim any sound file, share it and even export it. You have the settings option where you can monitor and allow apps to use your mic or not.
Windows sound recorder's best trait is its interface and quick navigation panel. The palette looks minimalistic and serene. This is a system-integrated software hence it's not chargeable.
PROS
Very easy interface
Voice recorder for Windows
Basic editing happens in a few seconds
CONS
Basic editor with limited features
Supports one output format
# 6. Studio One
Studio One is a high-end recorder and editor primarily for sound as well as video editing. It has loop libraries, plugins, and editing interface tools that can enhance your voice-over effects. It has multiple trackers and sound mixers that can be simply shifted added or altered through drag-and-drop systems. You can make beats add on a channel later. You can edit your audio pieces from workstations.
The best thing about Presonus's Studio One is its enhanced sound mixing, drag and drop, beat-making, and furnishing voice-over controls. It comes with two software buyout package kits with Studio one Professional and Studio One Artist which costs $399.95 and $99.95 respectively. There is also PreSonus's sphere subscription that you can get for $14.95/month and $164.95/year which provides much more updated system tools and work with new add-ons.
PROS
Highly enhanced audio editor with video editing
Sample template inclusion that can have patterned effects
Drag and Drop feasibility to integrate mixers, channels, and interconnecting workstations
CONS
Requires high-end quad-core processors with heavy primary memory capabilities
Price is on the higher end
# 7. Wavepad Audio Editing Software
Wavepad Audio Editing Software has been in the business since 1992. It comes with all there is to editing. The best part about Wave Pad is despite being a high-end editor its interface is easy and more open to navigate. It supports files of all formats, it is available for both professional and personal use. If you do not use it for commercial requirements you can get Wave Pad for free. Just like the audition here also you have a text-to-speech transition. There is advanced technology and indulgence in image visualization and even spectral analysis.
Wavepad Audio Editor has a big list of bests in it. It has spectral analysis, audio restoration, audio cleaning, and high-end effects inclusion. It also helps in the isolation of sound and batch processing of files. Wavepad if not used for professional intentions is the best audio player. Miles ahead of the likes of Audacity. Wavepad comes with two major software buyout package kits called Mater and standard costing you $29.99 and $49.99 respectively. For new addon updates, you can take its quarterly plans for $3.88/month. You get VST and SFX plugins with the purchase.
PROS
Supports text-to-speech tool
Can sample audio files in all bitrates
Supports enhanced spectral analysis and high-end image visualization
CONS
Detailed interface but lacks appeal
# 8. Pro Tools
Pro Tools is the next step in the audio editing industry. It is a professional editor with key features from recording to sampling its video parts. It has a massive database of plugins. With the free version only you get so many audio plugins that it will astound you. It has DAW support which has gotten a Grammy in 2022. Avid's outstanding creation has Dolby Atmos and Ambisonics multi-channel mixing capabilities. It has Anycore audio, and WASAPI integration features even with its basic presets and tools in its free version.
Avid's Pro Tools is flooded with so many bests. It is the best among all the software we tried discussing. From a basic plugin and general editing POV it stands out. On top of that, it has multi-channel mixing in stereo, Dolby Atmos, and Ambisonics. It has a scripting platform capable of making its own platform editors. It has free introductory sessions software. You can also buy the paid software of Artist, Studio, and Ultimate. The price points are $9.99,$29.99, and $99 on a monthly basis. The yearly charges are $99, $299 ad $599/year.
PROS
Support multi-channel mixings like Dolby Atmos and Ambisonics
Presets and plugins of all sorts
Include MAC OS scripting in creating own software and also has a vast array of plugin support
CONS
Will be heavy on your system
No problems with this product, but the feature application can be time-consuming
# 9. Garage Band
Garage Band is a Mac creation that will not only deliver massive voice-over recording features for you. It also has a lot of sound styling and altercation editing tools. You can sequence audio elements and redesign them. Garage Band stands out because of its impressive subdomain of genre-based music. It has so many non-copyright sounds of Jazz etc, with a fairly well-spoken voice this baby will shine.
Garage Band's best trait shall be twofold, one relates to its massive library of presets and plugins. Another is its massive library of songs and the distribution medium it becomes for budding performers. It is free of cost to avail.
PROS
Massive library of Jazz and Blues sub-genre music
Sampling efficiency in voiceovers
Distributes music on your behalf
# 10. Sound Forge Audio Studio 16
Sound Forge is the best creation there is in terms of audio studio editing. It records at 32 bits. It has mastered and reviving capabilities and can convert vinyl file patterns to original digital audio. It has great isolation features. It has a 32-bit recorder to actually be a pleasant voice-over layered with different sound textures. Studio Forge also has a deep noise removal software you can buy too called Audio Cleaner.
Sound Forge's specific trait of Audio Studio 16 that can be called the best is its ability to turn surround sound channels of 5.1 to 6. Its premium version will cost you $39.99, a one-time payment. It also has a Studio 360 subscription which updates new presets and plugins. It is available at $2.99/month.
PROS
Capable to change 5.1 channel surround sound to 6
32 bits record audio done
Restoration of old audio files like tapes or vinyl records
CONS
Its a premium pricey protect
Can lag as it requires a well-functioning system
# 11. Wondershare Democreator
Wondershare Democreator is unique in terms of voice-over application software, it helps in the recording process to only enhance your services. Up until now, the power-backed software that exists had a wide array of plugins and preset tools that run their editing. Unlike many other Wondershare is great for business-oriented services like presentations, AV makers, cloud-based data backup streams, business outreach audio format info, etc. It has a convenient interface and easy voice editing space. A good cloud service that backs it.
Wondershare Democreator is an amazing app and its bests stem from the all-encompassing business presentation and teaching expertise with voice, video, and text. You can check its individual plans and here are its tiers. You get a 7-day free trial and then the charges get debited after that. It costs $36, $42, and $75 for a year's time. This makes it the cheapest of all professional heavy-lifting voice recorders.
PROS
Multi-purpose screen editor along with being a voice-over recorder
Helpful in layering voice-overs on your presentations and pie charts
Has an edge over business presentations and multi-purpose freelance work and boon for teachers
CONS
Very different from the core niche of voice editor/recorder
Too many premium plans are available making it confusing for the consumer
# 12. Movavi Video Editor Plus
Moravi Video Editor Plus's impact lies in its simplistic video formulating tools and skills. It has AI-enabled noise removal features on your voiceover file. It is more aesthetic-driven and very easy to use low-edged platforms. It has preset, of all types, saving time and work. In terms of voiceovers, there will be available in case you want to layer or include common narration.
The best thing about Moravi Video Editor Plus shall be its easy UI and many presets. It's absolutely an easy editing space for beginners. All of Moravi's edit platforms are now for sale. You can grab it for $149.95. The offer will only last till 15 January 2023.
PROS
Easy to use a simple interface but has a massive library of presets
Comes with aesthetic themes and sound layers
Have an easy navigational UI
CONS
Does not have a lot of niche voiceover/sound settings
Conclusion
Voice-over recorders and editors are a norm to have now. They provide edgy shrillness and a weighty base to your sounds. With time spectral analysis is also becoming more and more advanced. I have listed some of the best free and paid software that has revolutionized the sound recording industry. Look for your PC specs and then decide what floats your boat.