The 7 Best Productivity Apps for Windows in 2023
Summary :
Being more productive is the key to success. Learn from this page about the best free productivity apps on Windows that will take your working efficiency to the next level.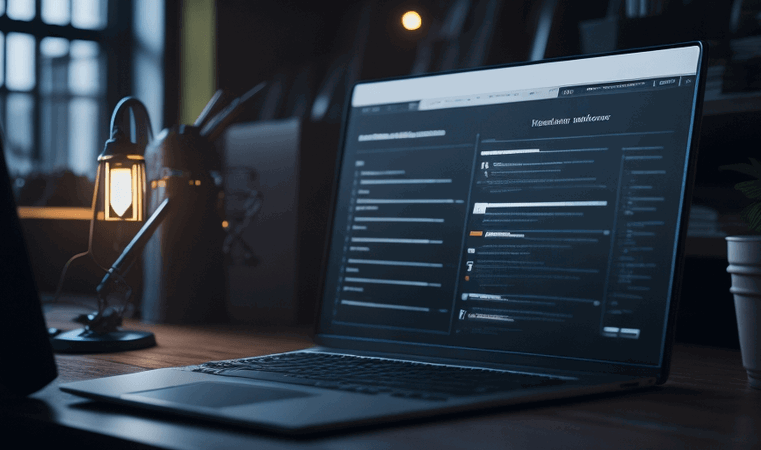 Best Productivity Apps for Windows
Productivity Apps
The primary key to being more competitive in red ocean markets is simple – maximized productivity at minimum cost. The implementation, on the other hand, is quite harder done than said. Considering this, productivity apps will give you an edge.
On this page, some of the best productivity apps are listed for you to stay on top of your tasks, collaborate with teammates, or simply manage documents swiftly.
The introduced apps either are entirely free or have a free trial option, so you can have a try on your own to see if they fit, without spending a dime. Now let's dive in!
FilmForth
FilmForth is one of the best-received video editors that provides efficiency in this video era. Given that global video advertising revenue has quadrupled in the past 5 years, easy-to-use video editors are undoubtedly a new type of productivity tool.
For improvising productivity for YouTubers, FilmForth offers tons of ready-made templates for you to make YouTube intros, create slideshows, insert transitions, and add stickers, in simple clicks. Other than YouTubers, FilmForth is also favored by gamers with its practical editing features and is among the best gaming video editing software.
Using FilmForth doesn't involve the complicated process of downloading the installation package, users can directly get FilmForth for free from Microsoft Store, which is a whole lot safer move.
Download FilmForth for Windows
PDFgear
PDFgear is an all-in-one free PDF editor that provides a wide scope of PDF management features. While PDFgear is not as popular as other similar PDF programs like Adobe Acrobat or Preview, its completely free nature and powerful features have made it top of our list.
It's highly-recommender for entrepreneurs and office workers to deal with stacks of PDF documents on a daily basis.
What makes PDFgear a recommended productivity app is that it offers batch processing modes for document conversions, compressions, splitting, OCR, etc., making it a genuine time saver.
Moreover, with its newly introduced GPT-powered PDF Chatbot feature, PDFgear allows you to efficiently acquire key information from and summarize lengthy PDF documents, in the form of natural language.
LibreOffice
The free and open-source office suite LibreOffice serves as an alternative to Microsoft Office, and is the ideal productivity app for office workers who deal with large amounts of data. This software includes a word processor, spreadsheet, presentation system, database tool, mathematical tool, and PDF management.
Some highly productive features are that LibreOffice allows you to create mailing labels, business cards, or any other related items without a template. And the support for drawing applications is perfect for creating application forms, registration forms, and other similar things that require a form to be printed, filled out, and returned.
Moreover, LibreOffice is not merely a word processor; it also has the capability to produce labels, business cards, and databases.
An enterprise plan is available, but the free and open-source version is sufficient for most users.
Notion
Notion is a freemium productivity and note-taking web application that provides an open surface where you can write, plan, and think. Simply start typing and adding images, videos, and other content.
Moving on to the features, Notion is incredibly flexible and can do just about anything. Pages and databases are the main components, with toggles, headings, tables, bullet lists, and more. Embedding Loom videos is incredibly useful, and you can share pages with others.
The cloud-based Notion can be used as a Dropbox replacement to send files to clients and create brand dashboards.
Databases are arguably Notion's strongest selling point, with endless possibilities and multiple views like calendars and boards. Notion is definitely worth investing time in to improve productivity.
Trello
Confronted with the daunting work of Managing deadlines and coordinating workflow, Trello is the very task management solution to help you stay organized and on track.
Trello is a popular task management platform that utilizes a Kanban-based approach. Trello sets itself apart from other workflow tools through features like Butler, an automation tool that lets you automate a range of commands, from card and board buttons to scheduled and due date commands.
With automation, work processes can run seamlessly, increasing productivity and minimizing the risk of mistakes.
Moreover, Trello's ease of use makes it an excellent tool for managing simple projects and workflows, but not for full-scale project management.
Slack
Slack is a collaboration software that enables colleagues and teams to communicate through instant messaging and audio or video calls. With Slack, you can streamline communication, increase productivity.
Despite that the self-explanatory and easy-to-operate UI, the collaboration features are rich.
Slack offers some unique and excellent features such as instant messaging, Slack Connect, and Threads for you to reply directly to a specific message sent in a group, keep conversations organized in a separate window, or react to messages with emojis.
When working with multiple projects inside a hybrid workplace, Slack commands can be extremely helpful shortcuts.
Asana
The project management system Asana works as your to-do list as well as a calendar, from which you can create template all of your working schedul and business plans, and set up systems and automation to really upscale your productivity.
With Asana, team members can customize their workspace for individual comfort, avoiding work overload and eliminating bottlenecks, providing comprehensive feedback and approval options built into its scalable system, and prioritizing the work that counts most.
Asana streamlines team productivity, allowing for task assignment, due date selection, and coordinated communication for project development.
FAQs
What is a productivity app?
A productivity app boosts productivity and efficiency, it optimizes tasks like project management, note-taking, file handling, and collaboration. Productivity apps save time and increase efficiency, useful for personnel and companies.
Which productivity apps are popular on Windows?
Microsoft Office is a popular Windows app with tools for word processing, spreadsheets, presentations, and more. Other Windows productivity apps like Asana, Trello, Slack, and Evernote are for project management, task tracking, collaboration, and note-taking.
Who benefits from productivity apps on Windows?
Productivity apps aid individuals or teams looking to improve efficiency. They help manage tasks and schedules efficiently. Teams can use apps to collaborate, track tasks, and organize work.
What is the best productivity app for me?
Productivity app needs vary, choose accordingly. Use Asana or Trello for task management and collaboration. Use Microsoft Office or LibreOffice for extensive document and presentation needs. Try different options before choosing one.
Can productivity apps help me save time in the long run?
Productivity apps boost productivity by automating tasks, reducing distractions, and improving organization. Be mindful of using productivity apps to align with your goals. When using a productivity app, be disciplined and avoid distractions and procrastination.
Conclusion
With the right app, you can notably save time and effort, and increase your productivity in the long haul. Consider incorporating productivity apps into your workflow, you'll be surprised what they are capable of.
I hope this page is helpful to you, and for any suggestions on productivity apps, please drop us a line and let us know!