11 Best Facebook Story Downloaders for Android / iPhone / Browsers
Summary :
Interested in sharing delightful Facebook Stories? Look no further! This article introduces you to the top 11 free Facebook Story downloaders, compatible with your Android, iOS, or Desktop devices.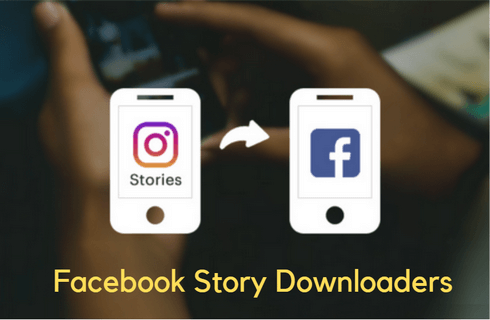 11 Best Facebook Story Downloaders to Save Facebook Stories for Free
Facebook, as one of the pioneer social media platforms, still retains a dedicated user base despite the surge of new apps over the years. Its features, such as Facebook Stories, provide a goldmine of engaging posts. Ever find yourself stumbling upon captivating photos and videos within these Stories that you wish you could save? Despite Facebook's lack of a built-in download feature, there is a solution: a Facebook Story downloader.
Do Not Miss: 12 Best Free YouTube Downloaders for iPhone & iPad
In a previous guide discussing how to view old Facebook Stories, we introduced the concept of a Facebook Story downloader, an invaluable tool for preserving memorable snapshots and clips.
The good news is, this article will introduce the 11 best free apps available, tailored to download Facebook Stories with ease. Whether you're an Android or iOS mobile user or you prefer browsing on your desktop, there's an app that's perfect for you.
Note: please refrain from downloading Stories without the explicit permission of the publisher. These tools should be used responsibly to respect privacy and copyright.
Part 1. Best Facebook Story Saver App for Android & iPhone
After comparing multiple apps in the field, we have selected the 4 best apps that you can use to download stories on Android or iPhone. This kind of app is lightweight and easy to use. What you need to do is only to paste the post link to it.
1. Video Downloader – Save Video for Free on Android
Video Downloader – Save Video is an Android app for downloading videos from a website. It is in favor of various platforms, like Facebook, Google, Vimeo, etc. Also, it provides an in-built browser that allows you to search for the video you want to download directly. But to succeed in saving Facebook videos, you have to log in with your account.
Pros
Free to download Facebook videos
Unlimited downloads
Supports searching Facebook videos directly
Cons
Log-in is required
Ads on the user interface
Price: Free
2. HD Video Downloader (Android)
HD Video Downloader works well for almost all Facebook videos. It enables you to preview the video you want to save and can export the video in high quality. It is worth mentioning that it also provides other video editing tools, like a video converter compressor, cropper, trimmer, etc.
Pros
Free version available
Provides multiple video editing tools
Supports browsing Facebook directly
Cons
Need to watch ads and pop-ups
Price: Free
3. Any Video Saver (iOS)
Any Video Saver is a Facebook story saver for the iOS system. What makes the difference is that it supports batch-saving stories on Facebook, Instagram, etc. Apart from saving videos and photos from websites, it also plays the role of a media player. It can play videos in HD resolution. To save and play Facebook stories with it, you just need to paste the URL of the target Facebook story.
Pros
Able to download Facebook videos and photos
Free to save Facebook stories
Also can store and play videos
Cons
Limited features in the free version
Price: Free version available
Part 2. Best Facebook Story Downloaders Online Free
Online video downloading tool work on any device and system, and are a nice choice for those who are reluctant to install third-party apps. And compared with those desktop ones, they are easier to operate as well.
These online tools are only for downloading videos and audio but not for doing some edits to your Facebook stories, like adding music to Facebook profile, etc. The following 4 online tools are efficient in saving stories on Facebook. Browse their product features, pros, and cons, and then pick one to use.
1. FBVideoDown
FBVideoDown is an online tool focused on downloading Facebook stories. With it, you don't need to worry about device compatibility issues or worry about viruses when downloading software. It is safe, reliable, and easy to operate. Just copy the link to the Facebook story to download it. This online tool is entirely free to use. No log-in or other requirements exist to use it.
Pros
Free to use
High data security
Unlimited downloads of Facebook stories
Cons
Download Facebook videos in MP4 format only
Price: Free to access
2. Toolzu Facebook Video Downloader
Toolzu Facebook Video Downloader is also a free and helpful Facebook story saver based on the web browser. Using this online tool, you can directly download Facebook video stories to your device. It is free to save videos from the Internet and helps you to export high-quality videos up to 1080p.
Pros
Free to use
Download Facebook stories within seconds
Download videos in 1080p
Cons
Not able to select output video format and quality
Price: Free to download
3. Getfvid
Getfvid is another recommended Facebook story-saver tool. It is a free online tool to transform social videos to MP4 and music to MP3. It is also easy to operate. Just paste the link to the Facebook story you want to save, then download it to your local folder. The whole downloading process just takes a few seconds.
Pros
Free to download and save Facebook stories
Fast loading and downloading speed
No registration is required
Cons
Price: Free to use
4. FDown.net
FDown.net is a helpful website for saving Facebook stories. What you need is just to input the URL of the Facebook story, then you can download it to your device without effort. This online tool supports various languages, such as English, French, Italian, and more. In addition, it also has a Chrome Extension version to access.
Pros
Free to download Facebook stories
Download video in high quality
Supports multiple languages
Cons
Price: Free
Part 3. Best Facebook Story Downloader Browser Extensions
If you need to download Facebook stories on your Windows or Mac computer, those Facebook story downloader browser extensions are also great options. Add-on tools on Chrome can help you do things that cannot be done in the original application. With the Facebook Story Downloader Chrome extension, you can download your favorite Facebook stories directly. Here are the four best Facebook Story downloaders extensions on Chrome you can refer to.
1. Story Saver
Story Saver is a Chrome extension that allows you to save Facebook, Instagram, Whatsapp stories, and other social content. Just add it to your Chrome, then you can download Facebook stories online without installing third-party software. It is free to use and can be used to save both videos and photos.
Pros
Download both Facebook videos and photos
Easy and fast to operate
No log-in is required
Cons
Not able to select output story resolution
Price: Free
2. Video Downloader Plus
Video Downloader Plus can easily download videos on several platforms, such as Facebook, Instagram, Twitter, Vimeo, and others. It supports multiple video formats, including MP4, MOV, FLV, AVI, WEBM, ASF, MPG, etc. By the way, it permits you to export videos in high quality, and the premium version allows you to download 4k videos. It also provides a free version to use on Chrome. Just open the video link and download it h this Chrome extension.
Pros
Free to use
Supports many videos formats
Output videos in 1080p
Cons
Price:Free version accessible
3. Video Downloader Ultimate
Video Downloader Ultimate is another effective Chrome extension for downloading Facebook videos. It is feasible to save videos from mainstream platforms, including Facebook, YouTube, Instagram, TikTok, etc. It is free to use and can help you save nearly 98% of videos on the Internet. Videos can be saved in FLV, MP4, AVI, ASF, MPEG, MP3, and more. You can also view old stories on Facebook that you downloaded before on its downloading list.
Pros
Free to use
Supports saving videos in various formats
Download Facebook at a fast speed
Cons
Not available for downloading photos
Price: Free
4. DownAlbum
DownAlbum is a Chrome extension tool that can save albums and videos on Facebook, Instagram, Twitter, Pinterest, etc. This Facebook story downloader is free to use. But compared with other tools, it is a little more complex to use. It has too many options for users, which may be confusing for new beginners.
Pros
Download both videos and photos
Free to use
Cons
Alittle complicated to download Facebook stories
Price: Free
FAQs for Facebook Story Downloading
1. Can You Save Someone's Facebook Story?
You cannot directly download others' stories on Facebook. But using helpful Facebook story downloaders, you can effortlessly save someone else's Facebook story.
2. How Can I Download Facebook Video Stories Online?
Find a useful online Facebook downloader. Copy the link of the Facebook video you want to download and paste the link to the online downloader. This way, you can successfully download Facebook video stories online.
3. What Is the Best Facebook Story Downloader?
There are numerous online and offline software and mobile apps that can help you download Facebook stories. In the above, the eleven best Facebook story downloaders are introduced. You can select one after comparison.
To Conclude
Using the above suggested best Facebook story downloaders, you are able to save your favorite Facebook posts in the local folder. Everything has two sides, and no exception for those downloader tools. Please compare their pros and cons and then pick the most suitable one to use.